Frequently Asked Questions
Initially Pairing the M1 EVO
The Bluetooth system will automatically enter the phone pairing mode
when you initially turn on the Bluetooth system or in the following
situation:
• Rebooting after executing Factory Reset
1. Press and hold the (+) Button and Center Button for 1 second.
   Phone Pairing

2. With your mobile phone in Bluetooth-pairing mode, select M1 EVO
    in the list of devices detected.
3. If your mobile phone asks for a PIN, enter 0000.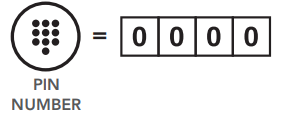 Making and Answering Calls
 Answer a Call                                                      End/Reject a Call

Make a Call with Voice Dialer

When Mesh Intercom is enabled, the M1 EVO will automatically
connect to nearby M1 EVO users and allow them to talk to each other
by pressing the Center Button.
   Mesh Intercom On                                 Mesh Intercom Off