Frequently Asked Questions
The "Scan" function automatically searches for radio stations, starting with the current station's frequency, then up from there.
1. Double tap the Phone Button to scan for stations.
Scan and Save Radio Stations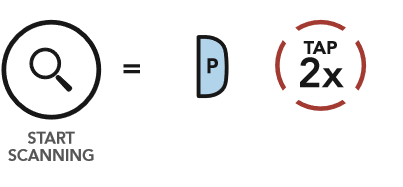 2. The Sena tuner pauses at each station it finds for 8 seconds before moving to the next.
3. To save the current station, tap the Phone Button. The station will be saved as the next preset number
Save the Current Station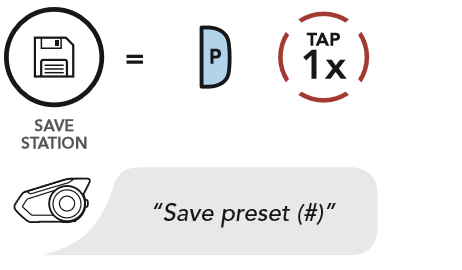 To erase all of your settings and start fresh, the headset can be restored to factory default settings using the Factory Reset feature.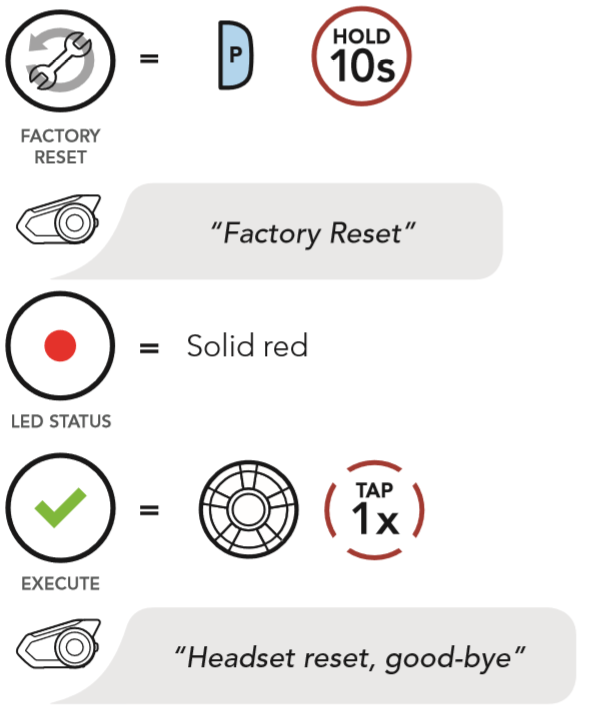 The WiFi Docking Station (or WDS) is a charging dock and will also automatically update the firmware of the main unit. In order for the WDS to check for updates it needs to be setup to connect to your WiFi network. You will only need to perform the WiFi connection one time.
Setup the WiFi Connection
Before you begin you will need to know your in-home WiFi network name (SSID) and password, and that you have assembled the AC power adapter. Later in the setup below it will ask you to plug in the WDS in to the AC wall charger.
1. Open the WIFI Accessories App.
2. Click "Connect New Device"  button
3. Connect the WDS to the AC power adapter, and Click Next 
4. Go to WiFi Setting and select the network name "SENA WDS-xxxxxx" when it appears. Return to the app after selecting the network name.
5. Verify the settings in app and hit Next to connect to your WiFi network.

6. Select your WiFi name from the list and enter the password.

7. Setup is completed when you see this screen below and the WiFi LED on the docking station will turn to solid blue