Frequently Asked Questions
1. Press and hold the (+) Button and (-) Button for 5 seconds when the Latitude SX is turned off.

2. With your mobile phone in Bluetooth-pairing mode, select Latitude SX in the list of devices detected.
3. If your mobile phone asks for a PIN, enter 0000.
Answer a Call

End/Reject a Call

Make a Call with Voice Dialer

Play/Pause Music

Next Track

Previous Track

FM Radio On

FM Radio Off

Seek Stations Forward

Save Stations
1. Enter preset selection mode.

2. Navigate forward or backward through preset stations that you want to store.

3. Save station to the preset number or delete station from memory.

When the USB charging & data cable connects a power supply to the system, the system will automatically be turned off and a fault reset will occur.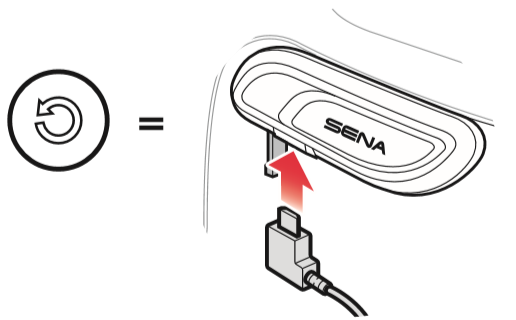 Note: Fault Reset will not restore the headset to factory default settings.
To erase all of your settings and start fresh, the system can be restored to factory default settings using the factory reset.

The Latitude SX is a freestyle helmet with a soft shell. The Latitude SR is an alpine snow helmet with a hard shell.